Jane's birthday after 160 years
On July 15, 2016, Stiring's Holy Trinity Scottish Episcopal Church and its community witnessed an unprecedented event. A Kraków trio under the banner of the AboutProject.com performed what they proudly call An Evening with Jane Stirling to celebrate the 212th Anniversary of the birth of this Scottish heroine - Frederic Chopin's pupil and friend. The next day they repeated the performance in Dunblane Cathedral - the presumed resting place of Chopin's benefactor.
"Welcome to An Evening with Jane Stirling, a special event that is taking place in the very heart of Scotland, in the very church, the construction of which was possible also due to the involvement and support of the Stirling family, on the very day of July 15th 2016, that is 212 years after the birth of Jean Wilhelmina Stirling, who was to become Chopin's pupil, but above all, who was to become his friend. If we can be allowed a personal observation, we come from the country where Frederic Chopin was born, where he grew up and where his talent developed only for it to flourish in France, a talent which took material form in the musical compositions which we have been so lucky to enjoy for nearly two hundred years. As Chopin's compatriots, we have every right to remind his admirers that although the abundance of Chopin's output is no doubt impressive, we would not be able to know all of it so well, if it hadn't been for Jane Stirling's unconditional commitment and loyalty to the composer. For Jane Stirling did so much for her mentor and his music, and received so little in return"- this is how An Evening with Jane Stirling began in the Holy Trinity Scottish Episcopal Church on 15 July 2016, 212 years after the birth of Jane Stirling.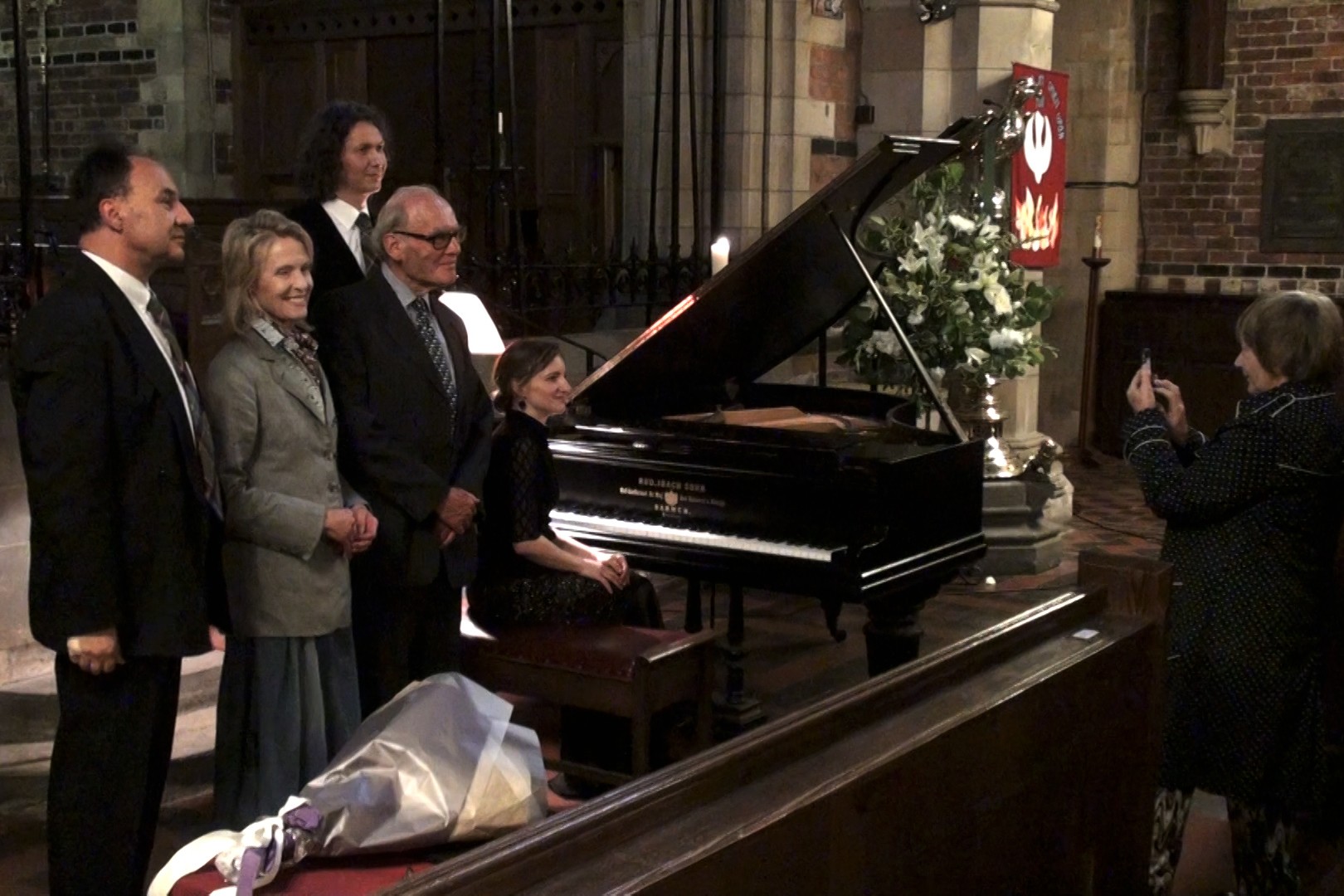 The event was intended both to provide the audience with an opportunity to listen to Chopin's music performed by the Polish pianist Anna Dębowska, affiliated with Kraków's Music Academy, and to contextualize this music through narration provided by Marek Kucharski and readings from Chopin's letters given by Marcin Jaroszek, both affiliated with Cracow's Jagiellonian University. Based exclusively on the power of sound, it captured the attention of the gathered audience to spin the story of Chopin's great benefactor, pupil and friend.
I attended the event last night in Holy Trinity Church in Stirling, one of the most remarkable musical evenings I have ever been to.
Ann Shaw - (former) freelance writer for the Glasgow Herald
The audience of over 200 music lovers, including Lady and Lord Torphichen, whose Calder House Frédéric Chopin nostalgically mentions in his letters, as well as those who were merely interested in the story of their local heroine, gave a thundering applause after the performance concluded with a short, yet meaningful "thank you, Scotland; Thank you, Jane stirling", which seems to have become fused with the performers' narrative. The hostess of The Evening - Mrs Susan Stirling-Aird, whose husband Patrick Stirling-Aird is Jane Stirling's great nephew several times removed, profusely thanked the artists. A short reception following the event was a perfect opportunity to meet with Chopin's compatriots and further celebrate the 212th anniversary of Jane Stirling's birth - the first such celebration since her death in 1859.

The next day, the celebration moved to Dunblane Cathedral - presumed to be the resting place of Jane Stirling. Although the program mirrored that performed in Stirling, the event attracted more than a hundred Dunblanians, who - after celebrating Dunblane-born Andy Murray's victory at Wimbledon just a few days before - now listened to Marek as he span the story of Jane Stirling and to Anna as she played Chopin's atmospheric Nocturnes, before concluding the performance with the climactic notes of Ballade No 4.
It was an unforgettable weekend, hopefully the first in a string of events which will be organized to commemorate the woman who did so much for Chopin and received so little in return.