Chopin's Scotland
This is the story of Jane Stirling, Frederic Chopin's pupil and friend - the story that began in Scotland in 1848 and has rested dormant ever since, for nearly two centuries. And after so many years and so many generations, it is our task to rectify one of the greatest lacunae in musical history and correct this travesty of historical justice. We are here to tell the story of the woman that saved the legacy of the Great Romantic - Frederic Chopin - the story of she who did so much for him and received so little in return.
9 October 2021, 7 p.m., Low Parks Museum in Hamilton
Anna Dębowska: piano
Marcin Jaroszek: narration
Where we redressed the neglect

Not many seem to know that it was Jane Stirling who provided help for Frederic Chopin in the ultimate years of his life. Alas, Chopinologists may have been too interested in the more passionate relationships which our Great Romantic maintained with his female admirers. Consequently, little has been heard of his Scottish benefactor, who seems to have successfully evaded the limelight and so undeservedly fallen into oblivion. "Chopin's Scotland" was an attempt to bring these facts to light so as to do justice to the woman that "saved" Chopin.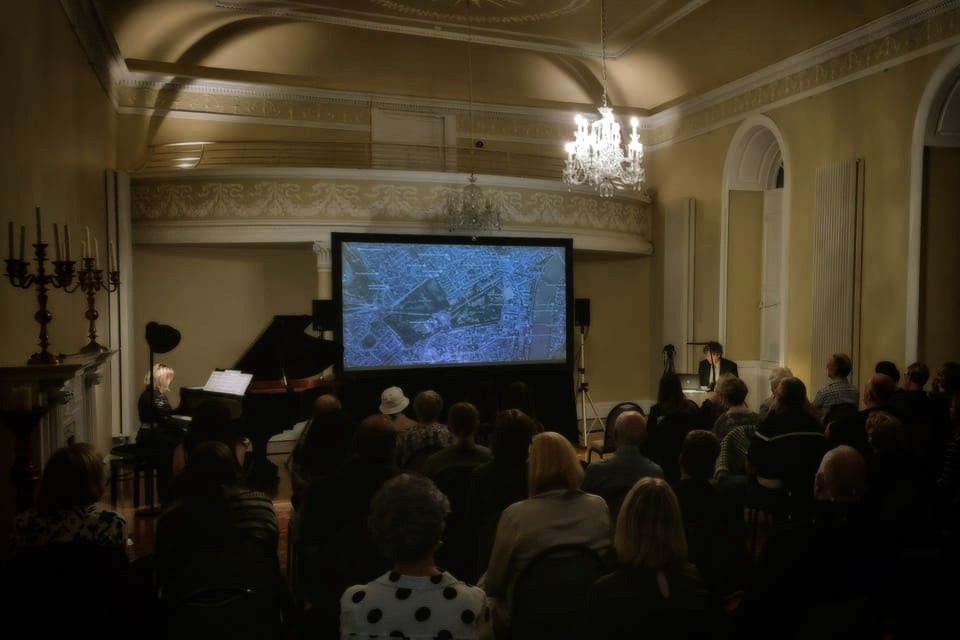 Where music spoke
During the event, the audience had an opportunity to listen to a variety of Chopin's compositions, including the two Nocturnes which he dedicated to Jane Stirling, performed by the inimitable Anna Dębowska. Normally fragile and fearful, Anna becomes a musical sovereign when she tames the grand piano through Chopin's music. She calms the audience with her subtle rendition of the composer's nocturnes, but at the same time she can roll through the keyboard like a hurricane with demanding passages as she interprets his ballades. And so did she perform at "Chopin's Scotland" in Hamilton on 9 October 2021.
Where memory resurrected the past
Anna's performances during "Chopin's Scotland" fuse the past and the present, as they provide the audience with a unique opportunity to commune with sounds that so clearly carry a message. Combined with readings from Chopin's letters, they offer a musical voyage in time back to 1848, when Caledonian soil hosted the dying Chopin, impoverished by his declining lot, enriched by numerous tokens of hospitality and genuine friendship.
Where words carried more than a message
Contextualized by Marcin Jaroszek's narration, "Chopin's Scotland" span a story of love, devotion, disillusionment and unconditional respect for this somewhat whimsical Romantic genius. It told the story of Jane Wilhelmina Stirling, who gave so much and received so little. It told the story that has rested dormant for nearly two centuries - a story that will now unfold...
PROGRAMME:
F. Chopin
Nocturne No 2 in D flat major op. 27
Nocturne in C sharp minor op. posth.
Prelude No 15 in D flat major op. 28
Nocturne No 1 in F minor op. 55
Mazurka No 1 in B flat major op. 7
Prelude No 20 in C minor op. 28
Nocturne No 2 in E flat major op. 5